When our kids go off to college, the kind of foundation that has been laid for their faith becomes evident. Today Shelby Abbott talks about how we as parents can prepare our kids well for that time by teaching them that "Jesus is a sufficient answer for the questions that people have." Doubts are a normal part of our kids growing up and making faith their own, and we want those questions asked in the context of home, so that we can help them move toward a deeper faith rather than unbelief.
Books:
Doubtless by Shelby Abbott
The Reason for God by Timothy Keller
Making Sense of God by Timothy Keller
Links:
Learn more about Shelby, buy books, & connect with him
SHARE this blog with a friend– click on one of our social media icons on screen
About our Guest: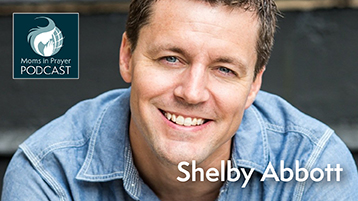 Shelby Abbott is an author, campus minister, and conference speaker on staff with the ministry of Cru. His passion for university students has led him to speak at college campuses all over the United States and author the books Jacked, I Am a Tool (To Help with Your Dating Life), and Pressure Points: A Guide to Navigating Student Stress. He and his wife, Rachael, have two daughters and live in Downingtown, Pennsylvania.